Community signs new agreement with NACAS
Community
2nd July 2018
---
Community has signed a new agreement with the National Association of Care & Support Workers (NACAS).
NACAS is the recognised professional membership association for all unregulated health and social care workers in the UK.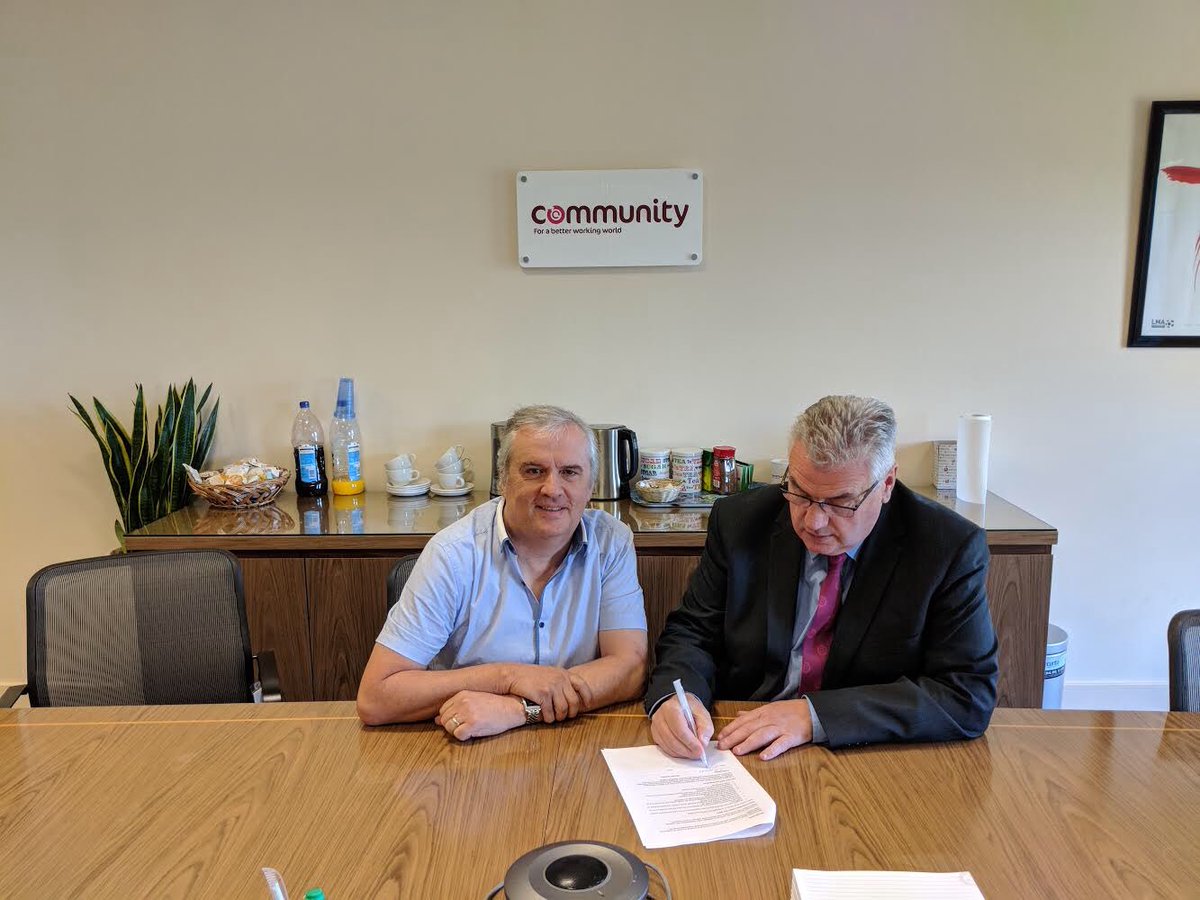 On Friday 29th June, Community and NACAS signed a Memorandum of Understanding to establish a working partnership in what is becoming an established sector for Community.
Community will now be working closely with NACAS to provide support and a voice for workers employed in professional care and support in the social care sector.
Paul Featherstone, Founder and NACAS CEO, said:
"NACAS is run for and by care workers, and we are the only organisation that represents all of the carer workforce: care workers, support workers, healthcare assistants, care assistant, community support workers, PA's, live-in carers, employed or self-employed.
We're looking forward to working with Community as one of the most innovative trade unions operating in the social care sector, and in providing care workers with the support and representation they require."
Roy Rickhuss, General Secretary of Community, said:
"We recognise that social care is rapidly growing and changing and that this brings new challenges and uncertainties for social care workers.
We have a growing membership in the sector, and by signing the MOU partnership with NACAS, Community continues to be committed in representing workers in the field of social care, and in enabling them to deliver the best possible practice in case and support work.
Good industrial relations are fundamentally important to the provision of high quality social care, and we will continue to ensure that the value and care of social workers is recognised."
Community is now active in more sectors than ever before, and can support you throughout your working life.